Our Team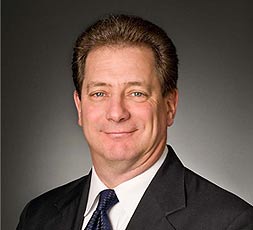 John J. Gdovin – Executive Vice President and Chief Administrative Officer
John has a 34 year career with independent telecommunications companies that began soon after his 1979 college graduation when he joined a northeastern Pennsylvania company which would become C-TEC.  He played an integral part of the team that started the cable television division for C-TEC in the early 1980's.  In 1989 he oversaw the consolidation of its customer service operations and established a new customer service call center facility.  In addition to customer service, he was also responsible for other corporate business including acquisitions, programming agreements, MIS, franchising, corporate contracts and strategy.  He was twice awarded the company's "Pursuit of Excellence" award for individual performance, in 1986 and 1990, as well as the group award for "Pursuit of Excellence" in 1990.
C-TEC continued its growth and was acquired by RCN in the early 1990s.  John remained with RCN and became Executive Vice President of the cable division, responsible for the overall performance of its 380,000 cable TV customers in Michigan, Pennsylvania, New Jersey and New York.  After more than 20 years with the company, John joined WideOpenWest, another start-up independent cable operation, in December 1999.
Most recently John was a member of the senior team managing Patriot Media since its inception in late 2002.  Continuing in that role with Patriot Media Consulting, John handles negotiation of programming and retransmission consent agreements and negotiation of all expired or expiring franchise agreements as well as other contractual negotiations, acquisition analysis, regulatory, government relations and human resources management.
John is an active member of the American Cable Association Board of Directors.  He and his wife, Barbara, have four children and reside in Bucks County, Pennsylvania.