Our Team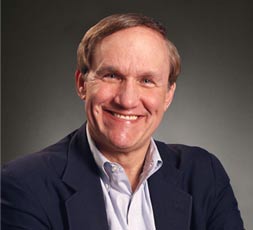 Steven J. Simmons - Chairman
Steve Simmons has a long and distinguished history in the cable television industry. He formed his first cable company, Simmons Communications, in 1982. Under Simmons' leadership, the company grew to serving approximately 350,000 subscribers in 20 states. The company won numerous awards, including four ACE Awards for programming with local community groups, and several marketing awards. The Long Beach, California system, purchased by Simmons in 1985, was one of the industry's outstanding turnaround success stories. When purchased, it served less than 40,000 subscribers. There were numerous complaints from subscribers and city officials about technical operations, customer service and programming. By the time Simmons sold it in 1992, through the management team's efforts, there were over 60,000 cable subscribers. In an unusual move, upon the sale of the system, the Mayor of Long Beach cited Simmons for "dedication to fine customer service, high technical standards, extensive community involvement and an overall professionalism recognized nationwide."
Steve formed Patriot Media in 2002, and was Chairman and CEO of the company which served Princeton and 30 surrounding towns in New Jersey. Steve, President Jim Holanda and the management team turned around the system improving everything from call center and technical operations to product offering and internet speeds, and upgraded the system to a higher bandwidth. In 2006, Simmons and the team won the CableWorld US Independent Cable Operator of the Year Award for Patriot's customer service, operational success and advanced technology. Steve also served on the Board of Virgin Media, a public cable company in the United Kingdom from 2009 to 2013. He chaired the Governance and Nominations Committee and served on the Business Operations and Technology, and the Compensation Committees.
Steve has also taken a leading role in the cable television industry and was previously elected to the National Cable Television Association's Board of Directors. In 1989 he co-founded and chairs the Entrepreneurs Club, a group of 27 former and present Chairmen and CEOs of multiple system cable operators which continues to meet twice yearly. In 1999, Steve was elected to the Cable TV Pioneers.
A graduate of Cornell University and Harvard Law School, Simmons began his career at the University of California at Irvine where he taught communications and constitutional law. His writing includes a book entitled "The Fairness Doctrine and the Media" and he's been published in the Columbia Law Review, University of Pennsylvania Law Review, and the Harvard Journal of Legislation. Simmons has also authored five children's books, including Alice and Greta, which became a best-selling children's picture book.
He was appointed by President George W. Bush and confirmed by the Senate twice to serve as a Governor on the Broadcasting Board of Governors, which oversees Voice of America, Radio Free Europe, Radio Free Asia and related entities that communicate through broadcasting, cable and the internet to over 50 countries. He finished this service in 2010.
Steve was the Executive Producer of a documentary on educational issues that won a Regional Emmy Award in 2013.