Our Team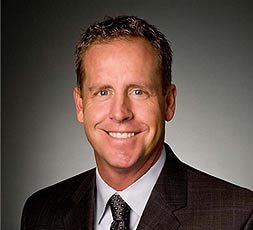 Jim Holanda – Chief Executive Officer
Jim began his cable industry career 25 years ago with Comcast after graduating from The Ohio State University. His career has taken his family to California, New Jersey, Colorado and Missouri, where he was the Regional Vice President of Operations for Charter Communications in St. Louis.
Jim returned to New Jersey as President and General Manager of Patriot Media, establishing and running that cable operation for four-and-one-half years until its' sale in August 2007. Post-sale, Patriot Media Consulting was founded with Jim as Chief Executive Officer and consists of numerous former Patriot Media executives. The company is engaged in the evaluation, acquisition and management of cable investments.
In December 2007, Patriot Media Consulting assumed management of Choice Cable TV of Puerto Rico, an Internet, phone and cable TV provider passing 300,000-plus households in the western and southern portions of the island. In August 2010, this same team began management of RCN's cable operation, passing over 1.4 million households. As of May 2013, the team also now manages Grande Communications, a Texas based cable company passing over 357,000 households. Jim serves as Chief Executive Officer of all three companies.