Our Team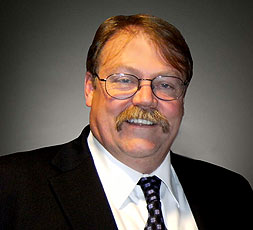 Patrick Murphy - Executive Vice President & Chief Technology Officer

Patrick is a 35-year cable television veteran with extensive management expertise in engineering, technical system operations, construction, and acquisitions.
During his tenure at Patriot Media, Patrick directed a very aggressive system upgrade. Its completion enabled the system to launch digital video, VOD, increased high speed data speeds as well as a voice service. These contributions, along with strong financial, operation and customer growth, garnered Patriot Media the "Independent Operator of the Year Award" by Cable World Magazine.
Prior to joining Patriot Media, he had been with Charter Communications and its predecessors for 18 years in the Los Angeles area in the position of Western Regional Vice President of Engineering and Technical Operations. During his tenure he oversaw capital budgets in excess of $300 million, upgraded/rebuilt 25,500 miles of system to 750/860 MHz, built six headends and ten hub sites, launched digital video, high speed data and VOD services. He also served in several senior technical/operations management positions with Simmons Cable Television, Group W and Acton Communications.
Patrick received his formal education from California State University, Los Angeles, CA, National Institute of Communications (FCC First Class Radio/Telephone license) and Washington University, St. Louis, Mo.
Patrick is a member of the Society of Cable Telecommunications Engineers (SCTE). In 2003 he was elected into The Cable TV Pioneers. A published author, his articles have appeared in such periodicals as CED and Communications Technology.