Our Team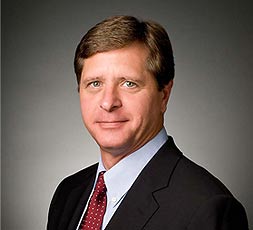 Robert Roeder – Executive Vice President & Chief Development Officer
Rob has 33 years of diverse cable television experience, including positions in general management and engineering management, spanning several companies throughout the country.
Prior to joining Patriot Media, Rob was the Western Division Vice President of Advanced Services for Charter Communication's, which encompassed a five-state area and served 2 million customers.  In that role, he was responsible for the launch and ongoing operation of a suite of video and broadband products including digital services, high-speed data services, video-on-demand, and interactive services. In his role, Rob was also responsible for the United States first launch of Voice over Internet Protocol (VOIP) phone service.
In addition, Rob was responsible for the launch, and operation, of products geared towards the emerging commercial services market including long-haul network transport, Ethernet services, SIP telephony, and Point-to-Point direct circuits.